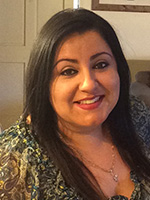 Claudia
Patient Care Coordinator
Claudia was born and raised in Fullerton. She graduated from Dental Core in 1995. She has been working in the dental field for over 20 years. She joined the office of Dr. Morato in May 2009. Claudia has worked both as a dental assistant and as a front office person. The number one thing that she enjoys most about Dentistry is seeing how a smile can transform a patient's life. Working with Dr. Morato has showed her that we are more than a team, we are a family!
Claudia is married to her husband, Sergio, since 1996. They have 2 beautiful daughters and a charming son. In her free time, she keeps herself busy by going to her kids' sporting events, coming up with neat ideas to craft, and listening to music.

Anaheim Dentist | Maria Morato DMD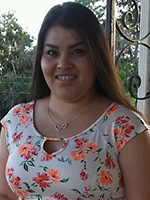 Maria
Dental Assistant
Maria has lived in Anaheim all her life. She graduated in 2010 from Dental Core. She has been working as a dental assistant for Dr. Morato since February 2011. Maria agrees with the office's belief in providing a comfortable and comprehensive care for the patients. She wants the patients to feel special and cared for in the office. Maria feels fortunate to be a part of Dr Morato's team.

When Maria is not working, she enjoys spending time with her family and friends. At this time in her life, she is having fun being single and able to do whatever she pleases.
Anaheim Dentist | Maria Morato DMD