Cosmetic Dentistry Services
ZOOM! Whitening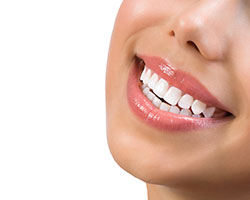 If you're pressed for time but still want the best that teeth whitening has to offer, ZOOM! whitening could be perfect for you. With ZOOM! whitening, bright, white teeth can be yours in about an hour. Using light activated whitening gel, ZOOM! whitening is fast, safe and more effective than take-home whitening kits. Whether you're a busy professional, have a special event coming up or just want a smile boost, ZOOM! whitening is great for just about everyone.
Porcelain Veneers
Years ago, smile makeovers involved multiple dental treatments over a period of several months. That's no longer the case, thanks to porcelain veneers. Porcelain veneers are ultra thin shells made of translucent porcelain that can be bonded to your teeth for cosmetic purposes. Extremely versatile and durable, porcelain veneers are an excellent option whether you want a total smile makeover or need to cover a chipped tooth, mask a cracked tooth, or close gaps between your teeth. They require little to no prepping and can often be applied in just one dental visit!
Smile Makeover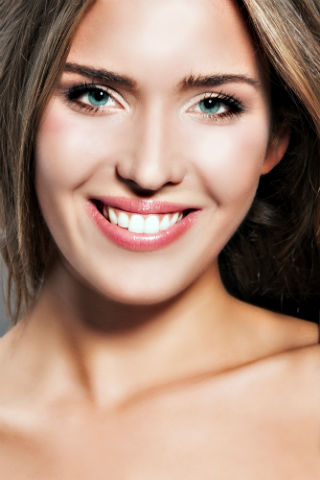 Tired of masking your smile because you don't like the way your teeth look? A smile makeover can be a big boost to your confidence and self-esteem. With a total smile makeover, chipped teeth, cracked teeth, gapped teeth, crooked teeth, stained teeth and gapped teeth can be completely transformed into the smile of your dreams. This is done through a combination of restorative and cosmetic dental treatments, including white fillings, cosmetic dental bonding, porcelain veneers, cosmetic dental crowns, dental braces, dental bridges and dental implants.
Cosmetic Dental Bonding
Cosmetic dental bonding is a versatile and affordable way to improve the appearance of chipped teeth, stained teeth and gapped teeth. As one of the most conservative cosmetic dentistry treatments around, cosmetic dental bonding requires little to no prepping and preserves most of the natural tooth structure. And it's fast, too! Dental bonding usually takes just one visit to complete.
Cosmetic Dental Implant Restoration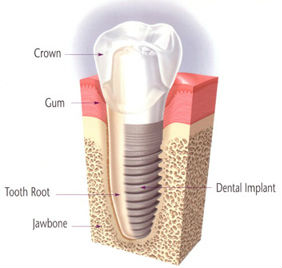 It's almost impossible to feel confident when you smile if you're missing teeth. Cosmetic dental implants can change that. With cosmetic dental implants, you get the best in function and aesthetics. Cosmetic dental implants are securely anchored in the jaw bone for maximum comfort and durability. The replacement tooth, or dental crown, is made of tooth-colored porcelain so that your cosmetic dental implants look, feel and function just like your real teeth!